TobeUs goes to Triennale Design Museum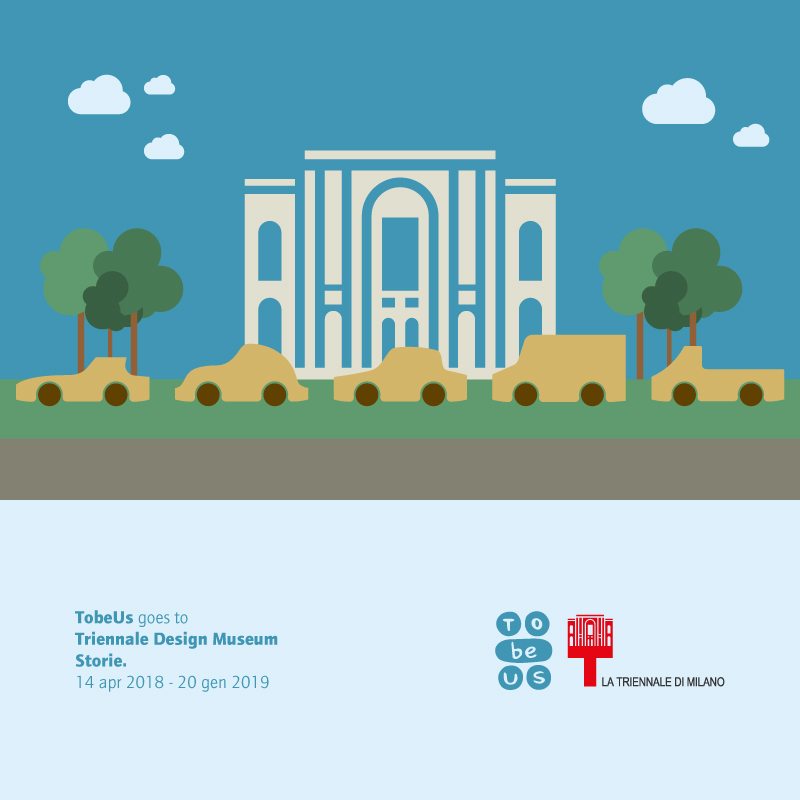 'Storie. Design italiano'
A cura di: Chiara Alessi, Maddalena Dalla Mura, Manolo De Giorgi, Vanni Pasca, Raimonda Riccini.

TobeUs con TDM11 è diventato un modello di progettualità definitivamente open source, che permette a chiunque di sperimentarsi come designer. Il software è realizzato da Mimilab è uno studio di interaction design fondato nel 2005 da Michele Gotuzzo. Specializzati in Ui, UX, art direction e game design – www.mimilab.com – insieme a Enjinia, azienda IT fondata nel giugno 2012, ha sede a Napoli nell'incubatore certificato di Campania New Steel presso Città della Scienza, collabora con IUDAV, prima Università Italiana ad offrire il corso in animazione e videogiochi.

TobeUs with TDM11 has become a model of definitively open source design, allowing anyone to try his hand at being a designer. The software has been done by Mimilab, an interaction design studio founded in 2005 by Michele Gotuzzo. Specializing in Ui, UX, art direction and game design, www.mimilab.com – together with Enjinia, the IT company founded in June 2012, with headquarters in Naples in the New Steel certified incubator of Campania at the Città della Scienza – collaborates with IUDAV, the first Italian university to offer courses in animation and video games.