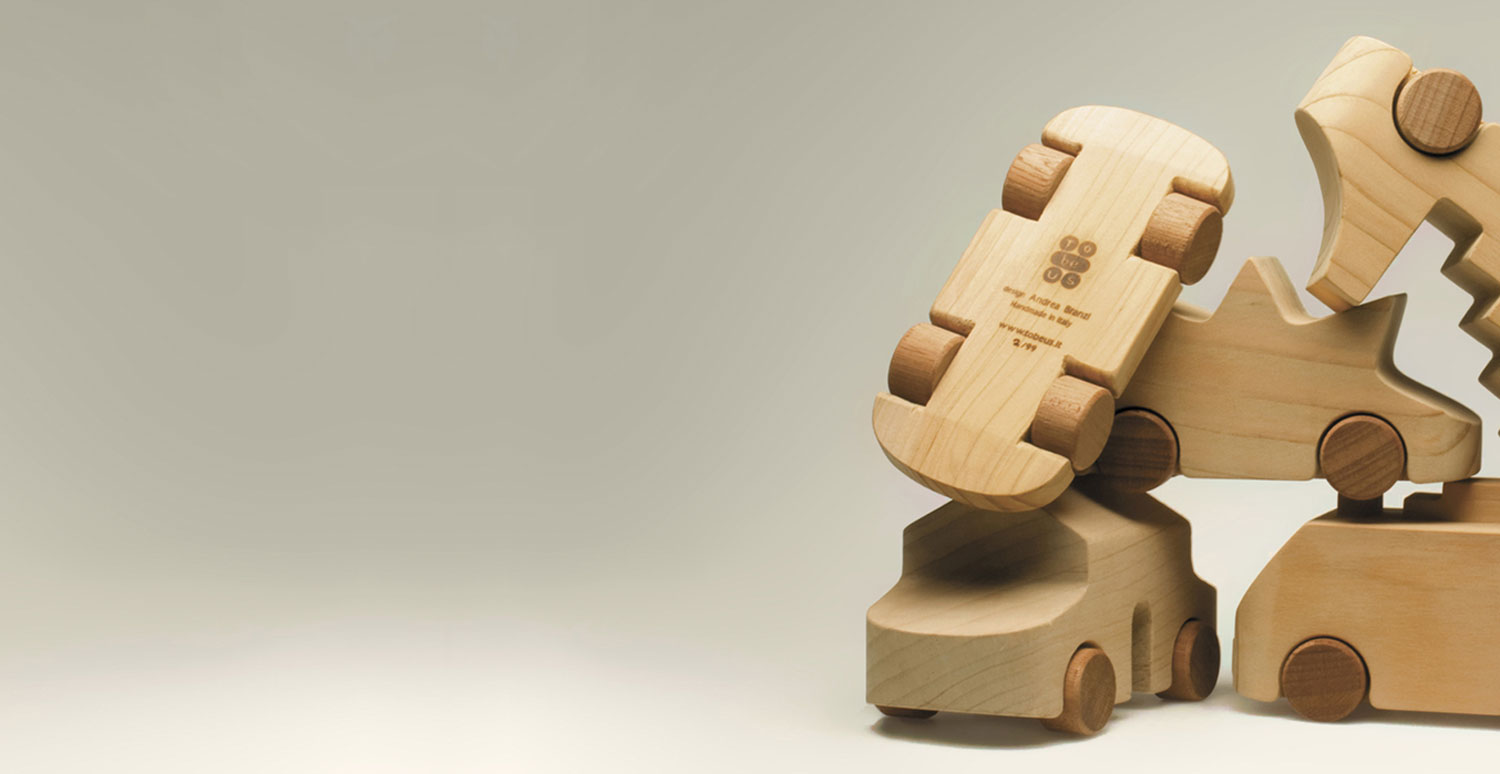 Limited Edition
In fondo si tratta solo di una linea, niente di più, un blocco di legno e una linea. E la linea a ben pensarci è il principio primo dell'architetto, ovvero disegnare, che è un pò diverso da progettare: disegnare dà un profilo istintivo alle cose. E così queste piccole macchinine per bambini andavano fatte disegnare da chi ha un tratto inequivocabile, il tratto dei nostri padri del progetto. Sono nate 5 macchinine: per vendere fiori profumati, sfrecciare come Nuvolari, fare il pompiere, guidare da Re, oppure girare il mondo con la propria casa. I sogni dei grandi maestri tornati un attimo bambini, a regalarci un grande gioco per bambini, e un piccolo sogno per adulti.
Ogni macchinina della collezione Limited Edition è marchiata e numerata.
It is nothing more than a line and a block of wood. And the line, if you think about it, is the first principle of an architect. Drawing is different from planning: to draw is to give an instinctive profile to a thing. And so these little toy cars had to be designed by someone who has an unequivocal trait, the mark of our project's fathers. The results are 5 toy cars: to sell flowers, to race like Nuvolari, to be a fireman, to drive like a king, and to travel the world with one's house. The dreams of our masters, who became kids for a moment, let us give a big game for children and a little dream for adults.
Each toy car of the collection Limited Edition is marked and numbered.