);
What's Up
Tempo Italiano – Stockholm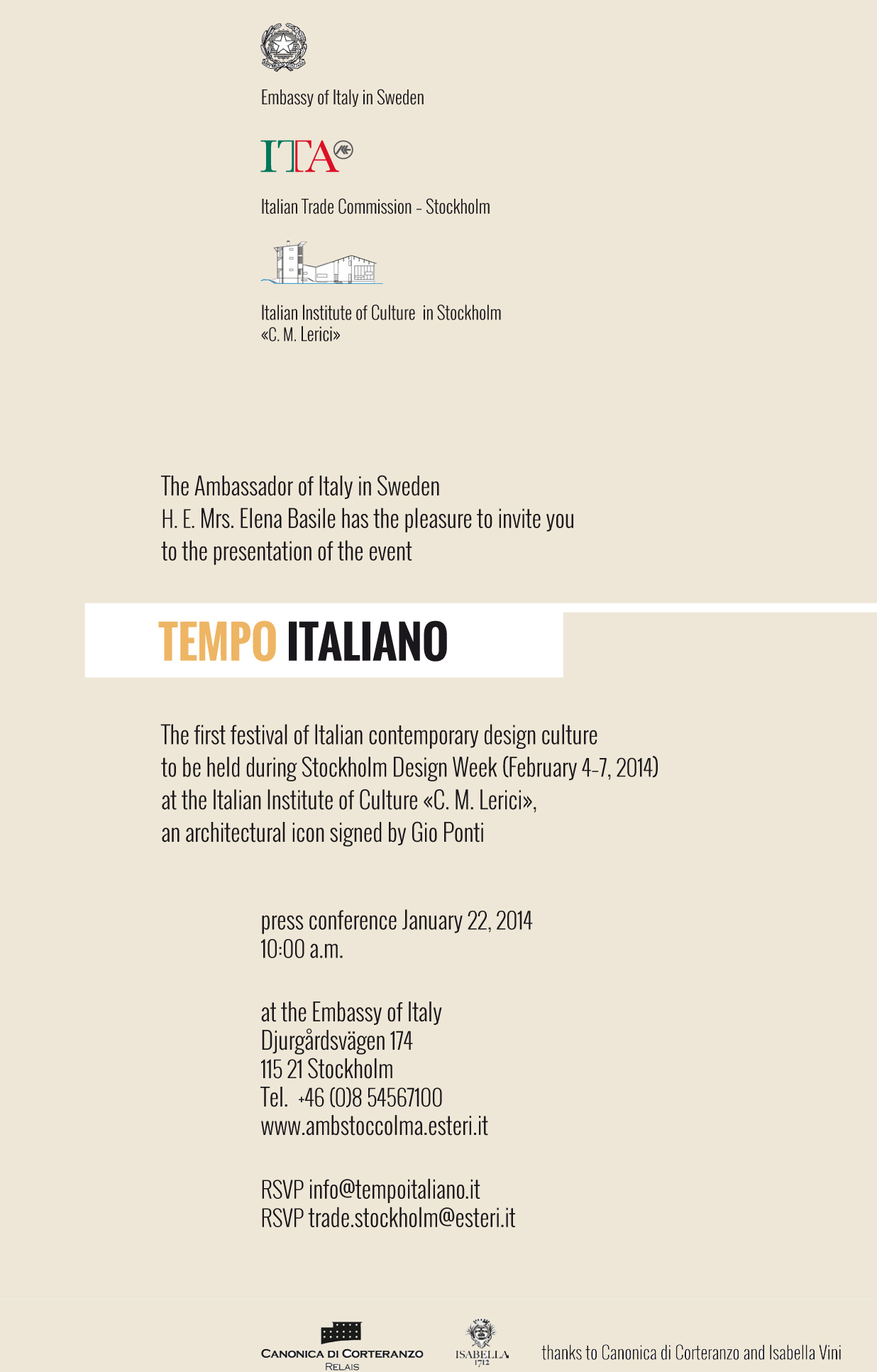 The first festival dedicated to Italian creativity and design in Stockholm during the Stockholm Design Week at the Italian Institute of Culture, February 4th-7th 2014.
TobeUs all'asta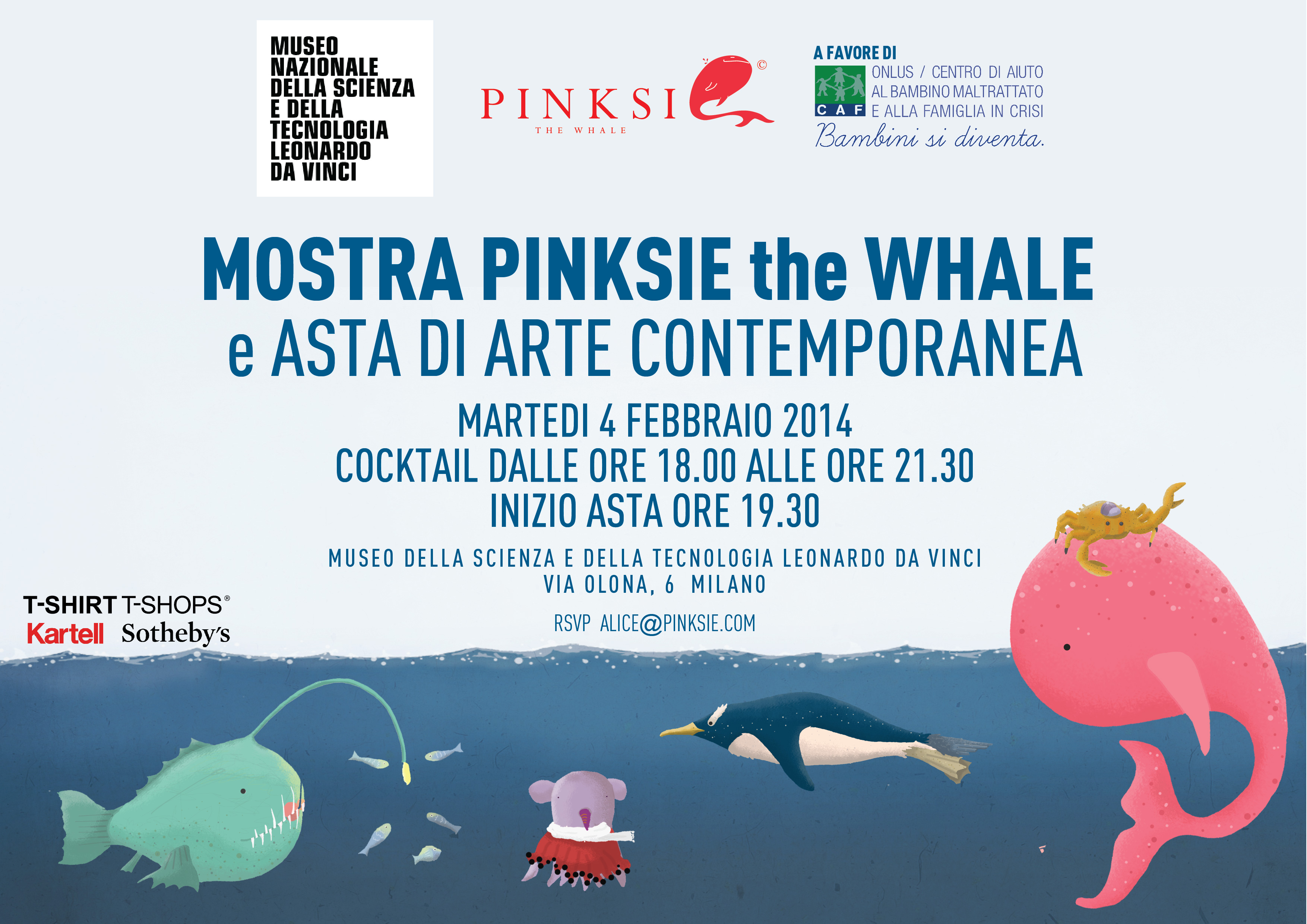 " TobeUs è un inno al valore della diversità, uno stimolo a sentirsi uniti nel progettare il proprio futuro,
partendo anche da un semplice gesto come quello di una matita che scorre libera su un foglio.
Poche regole per sentirsi unici ed uniti allo stesso tempo, in armonia con Madre Natura, designer per eccellenza.

Matteo Ragni "
100%Tobeus @ Design Exchange | Canada's Design Museum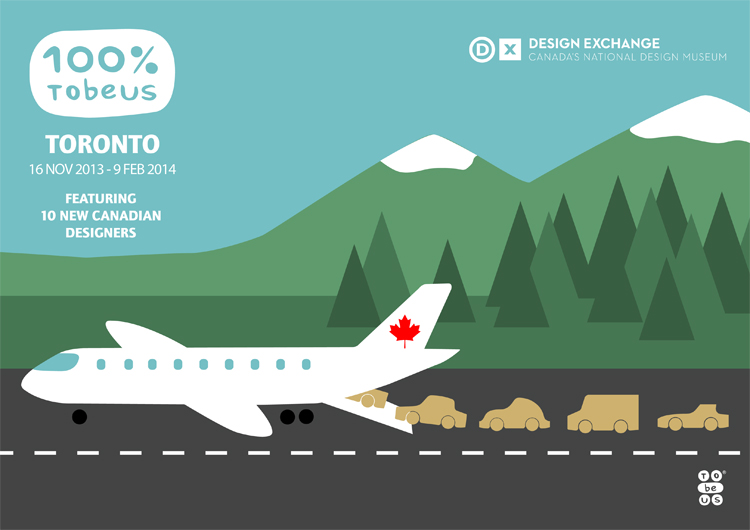 It's our first time on a plane..
E' la prima volta che prendiamo l'aereo..
TobeUs @ Pinacoteca Giovanni e Marella Agnelli – Turin
13 October 2013 – Workshop "Vieni a piedi, torna in auto" at Operae, Turin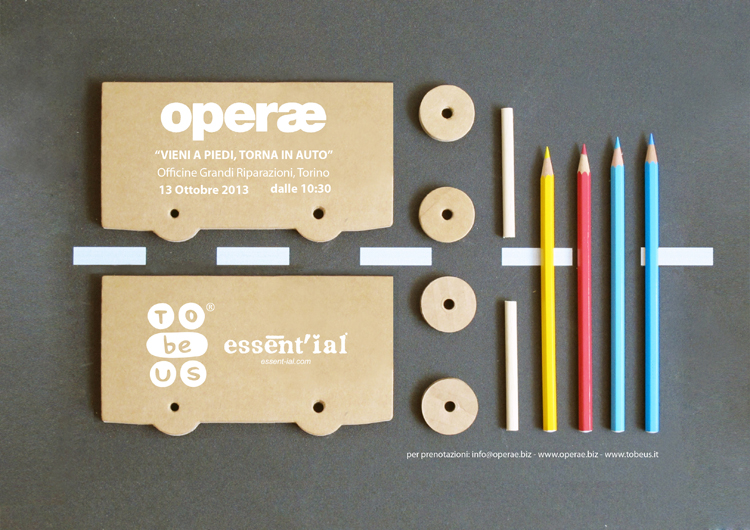 Per prenotazioni scrivere a info@operae.biz o seguire questo link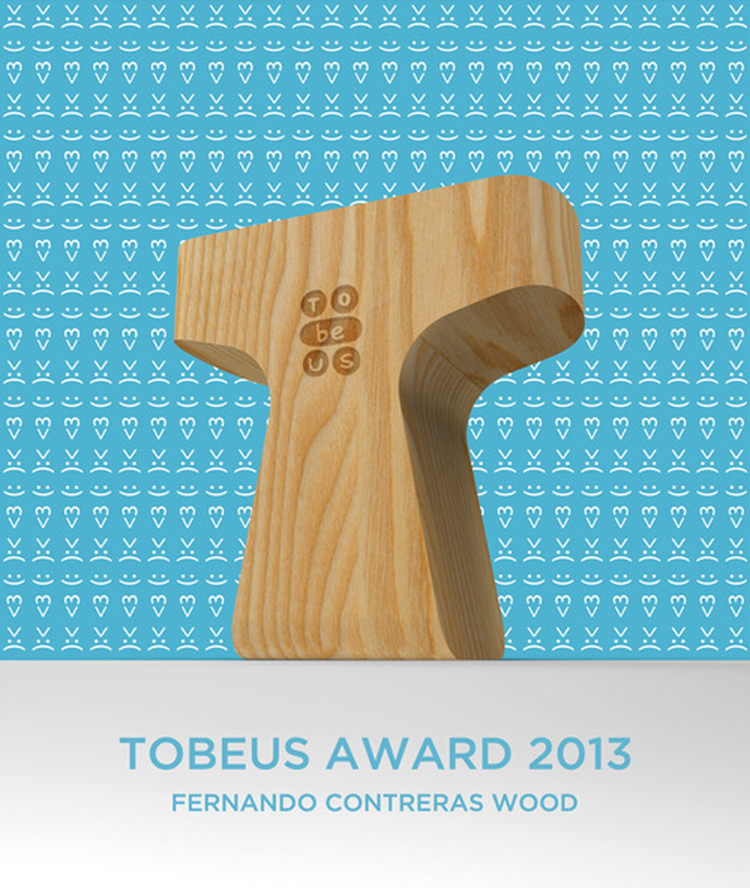 Tobeus Award 2013
Fernando Contreras Wood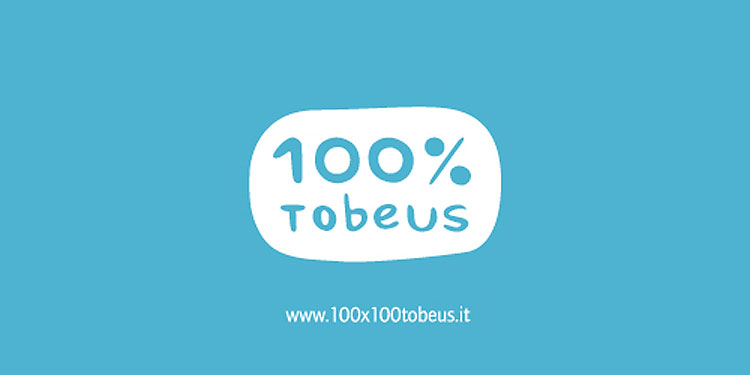 100% TobeUs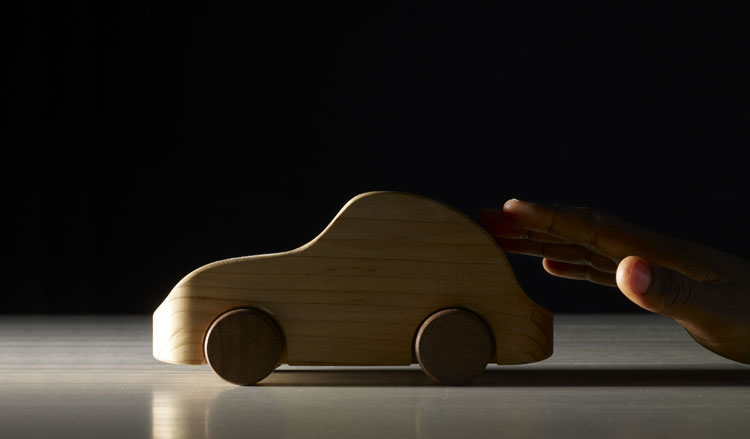 Foto di Max Rommel
4 Novembre 2010 – Foto di Max Rommel
November 4, 2010 – Photo by Max Rommel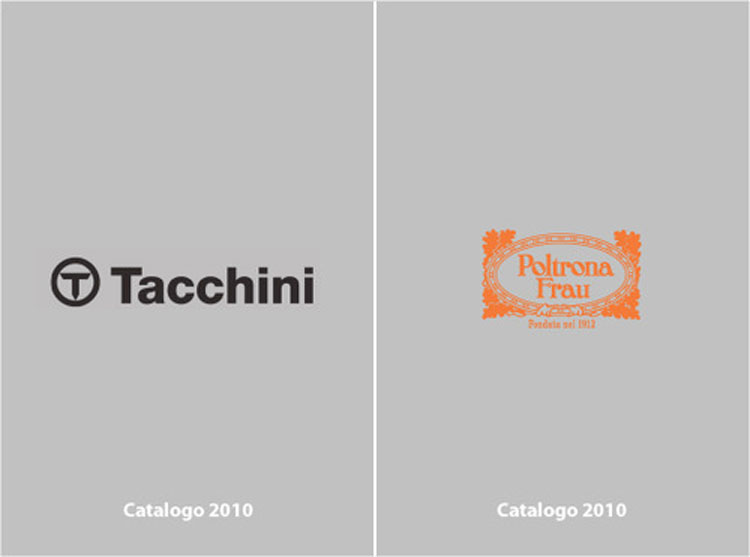 3 Maggio 2010 – TobeUs, Tacchini e Poltrona Frau
Tacchini e Poltrona Frau, due aziende simbolo del design italiano, hanno scelto di inserire TobeUs nelle ambientazioni dei loro nuovi cataloghi 2010.
Tacchini and Poltrona Frau, two companies symbol of Italian design, have decided to place TobeUs into the settings of their new catalogue 2010.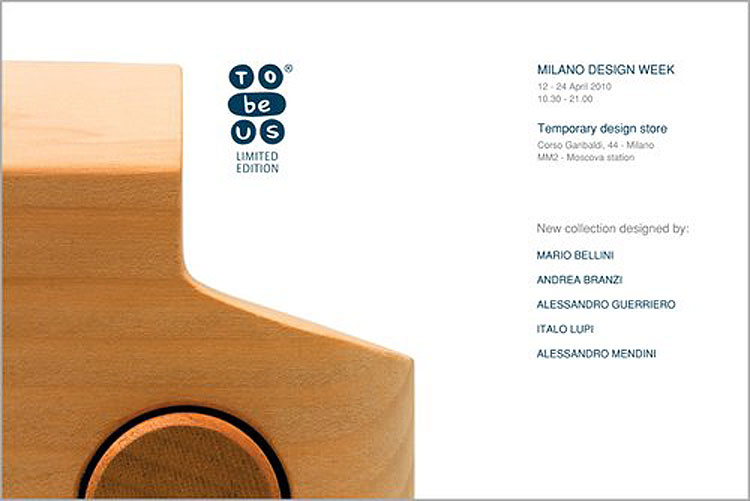 14 Aprile 2010 – TobeUs limited edition
In occasione della Design week 2010, presenteremo la nuova serie TobeUs disegnata dai grandi maestri del design Italiano. 5 nuovi modelli in 99 esemplari numerati. Veniteci a trovare al Temporary design store in corso Garibaldi, 44 – Milano.
For the Design Week 2010, we will present the new collection of TobeUs designed by the masters of the Italian design. The 5 new models in 99 examplaries. Come to visit us at Temporary design store in Corso Garibaldi, 44 – Milano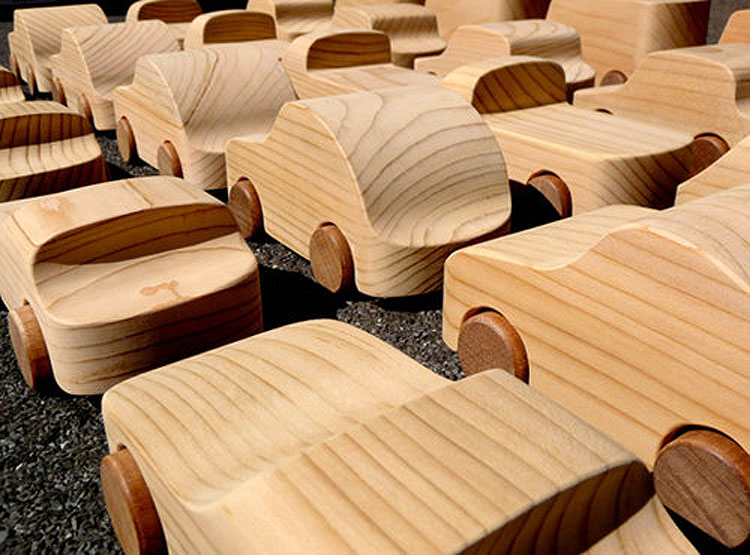 1 Agosto 2009 – Traffico ecologico
Le macchinine TobeUs sono in partenza. Si sono già formate le prime code. Fortunatamente si tratta di traffico ecologico, poco inquinamento e tanto profumo di cedro.
TobeUs cars are leaving. Tailbacks have already appeared on streets. Luckily is just eco traffic, few pollution and intense cedar perfume.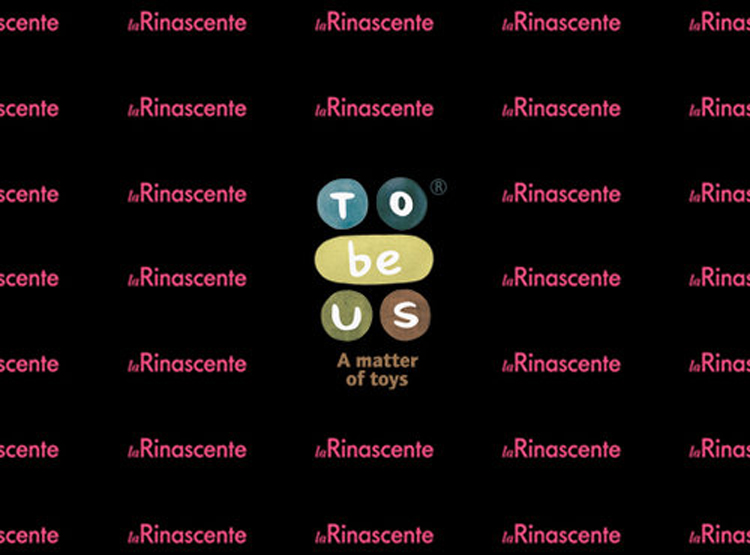 29 Giugno 2009 – TobeUs in Rinascente
Dopo Parigi con Le Bon Marchè, Hong Kong con Lane Crowford, presto TobeUs sarà anche in Rinascente nel nuovo Design SuperMarket, Piazza del Duomo a Milano, centro della città, centro della moda e del design.
After Paris with Bon Marchè, Hong Kong with Lane Crowford, TobeUs will be sold at Rinascente Design SuperMarket. Piazza Duomo, in Milan, the city center, the core of fashion and design.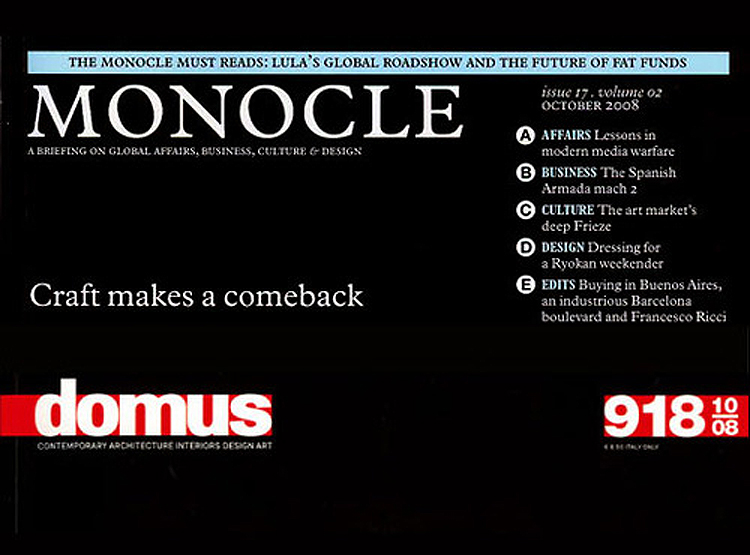 23 Ottobre 2008 – TobeUs alla Triennale di Milano
Milano è la capitale del design. E se c'è un luogo a Milano rappresentativo per il design quello è la Triennale. TobeUs da questo mese è presente al book shop Skira all'interno della Triennale. Un grande onore! E tanto per non farci mancare nulla, vi ricordiamo che siamo anche alla Galleria Corraini di Mantova, altro storico nome del design italiano. Non per niente Munari affidava a loro le stampe dei suoi libri.
International press adulates us. Monocle, the international style bible founded by Tyler Brulé publishes us in September. Domus, reference review for the design sector, dedicates to us three pages. And it is not the end, take a look at our press section.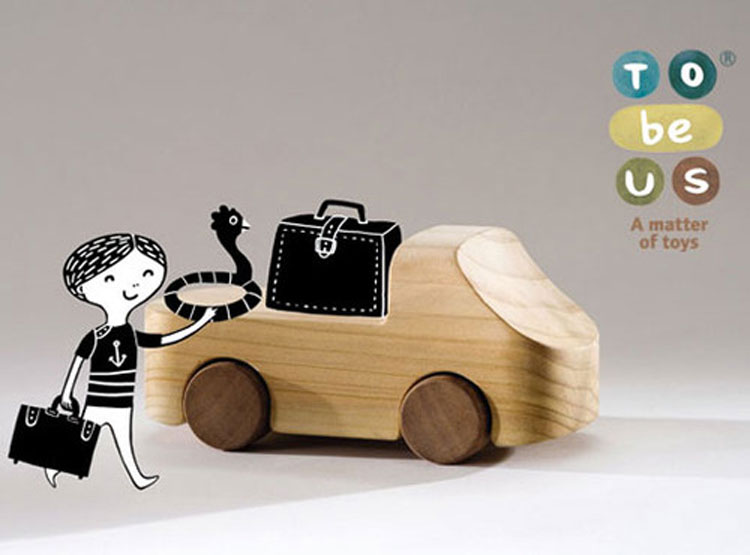 3 Luglio 2008 – TobeUs in Europa
In pochi mesi la collezione TobeUs è venduta in molti paesi europei: Germania, Gran Bretagna, Francia, Portogallo, Italia.
In a few months TobeUs collection is sold in many European countries: Germany, UK, France, Portugal, Italy.